5 Best CGM Devices In 2020
1. Dexcom CGM System – Measuring blood glucose levels 24 hours a day, compatible with Apple Watch and Fitbit
This FDA approved CGM system is capable of determining levels of blood glucose in diabetic kids age two and above as well as adults.
The Dexcom CGM system comprises of the following components:
A tiny sensor for glucose levels measurement just beneath the skin.
A transmitter that fixes on top of the sensor and performs wireless sending of glucose data to your display device
A supporting smart device or little receiver displaying real-time information regarding glucose.
Over and above that, the CGM system offers customizable alerts for warning the user of approaching the rise and falls of glucose.
Dexcom CGM System can be integrated with other supporting electronic interfaces as well as medical devices. This is what sets it apart from its competitors. In this regard, other supporting devices can possibly be insulin pumps, automated systems of insulin dosing as well as blood glucose meters. In addition, it also includes some other electronic devices intended to manage diabetes.
Here is a short video demonstration on how to replace the sensor of the latest generation of Dexcom's CGM device – the Dexcom G6

Is there an Apple or Fitbit smart or fitness watch that can monitor blood sugar?
The Answer to that is, by themselves no, however they will be able to show you the levels of your blood glucose during the day, alert you when needed and more with the help of a paired device.
For instance, the Dexcom sensor and app is compatible with popular smartwatches like Apple Watch and Fitbit Ionic, Versa, and Versa Lite(You can add a Fitbit watch face that is integrated with Dexcom here), this watch face will enable you to view your Dexcom CGM on your watch.
In fact, the Dexcom G5 and the newest G6 Mobile App is compatible with Apple Watch. Pairing them, users can make use of it to see their glucose reading, trend graph as well as trend arrow discreetly.
For scrolling the trend graph view amid the data of one, three, or six hours, you can use the digital crown.
With a gadget like Apple watch, everyone is looking for a comprehensive device that cuts the need of getting a different one for a different purpose.
With the Dexcom sensor and app, your Apple Watch is now more than sufficient for keeping you informed about your blood glucose levels, making it one of the best wearable glucose monitors.
Dexcom app has recently started working flawlessly with Fitbit in the Ionic, Versa, and Versa light smartwatches as well. Thanks to the Dexcom CGM, the glucose data is read right from the wrist of the user.
This is what helps a great deal in merging the features of tracking of activities along with taking regular glucose readings that translates into better management of diabetes.
Fitbit has certainly been a leading name in the world of fitness trackers. With the Dexcom sensor and app, you can now use your favorite fitness tracker for Diabetes management as well.
You can check it out for more details here on Dexcom's website.
2. Eversense Continuous Glucose Monitoring System – Accurate blood glucose stats on your phone
The Eversense Continuous Glucose Monitoring System is manufactured for accuracy that lasts for longer. Over and above that, it's easy to use and is more beneficial in comparison to traditional CGM.
More interestingly, it alerts you in three different ways i.e., visually, auditory, as well as on-body vibe alerts. Thus, offering you an extra advantage of safety even when you are sleeping.
The developer of this CGM system is Senseonics Inc. and it comprises of a fluorescence-based sensor which is implantable, a mobile app and a smart transmitter.
Every 5 minutes, you get real-time monitoring of glucose with this CGM system and that too for more than three months at a time.
What's more? The patient can see the trends and alerts as well as glucose values on its display via a compatible mobile device.
3. Guardian Connect System – easy-to-use blood Glucose monitor, works great with Apple watch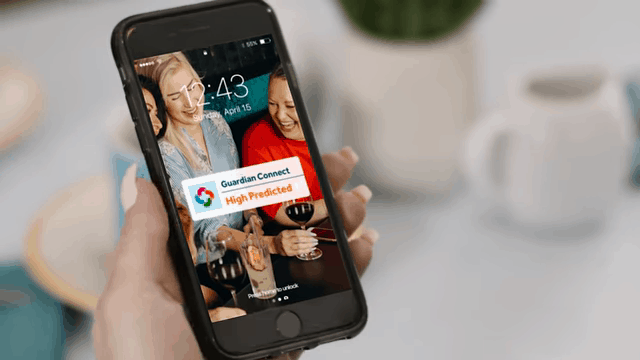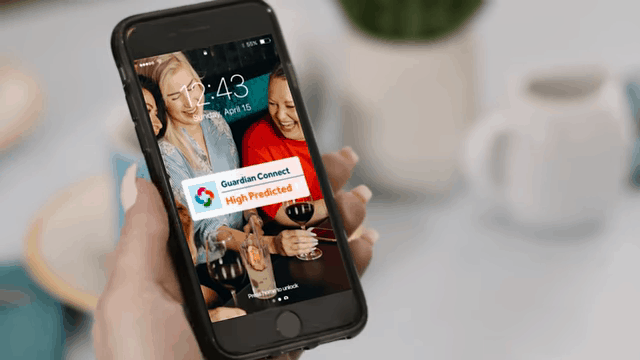 Medtronic MiniMed, Inc. is the developer of this current-era continuous glucose monitoring system. Every 5 minutes, it measures the levels of glucose.
On a compatible mobile device, the installation of the Guardian Connect app allows the patients to see their glucose values on the display.
This app displays sensor glucose data, alerts as well as trends in a user-friendly design. Furthermore, this app is a CGM system's part and does not support insulin.
The system also comes with a tiny sensor that the user can wear for seven days. In addition to this, a discreet, slim Bluetooth® transmitter is also there which the user can wear almost at any place.
For one year of use or more, it only requires one rechargeable transmitter — contrary to other CGM systems whose transmitters require replacement four times as often.
The Guardian Connect System enables users of detecting trends as well as tracking patterns in glucose concentrations. By doing so, it aids in keeping with safe levels of blood glucose.
Users of Apple devices can also take advantage of this system for efficient monitoring of their blood glucose levels.
4. MiniMed 670G System – An advanced blood sugar monitor system
The developer of this MiniMed 670G System is again Medtronic MiniMed, Inc.
What makes this CGM system so special is that it's the first hybrid closed-loop system approved by the FDA.
The hybrid closed-loop system possibly frees the individual from some of the everyday chores required for the stability of the blood glucose levels.
Or it might help the user in sleeping through nighttime by cutting the need for waking and testing glucose or taking medicine.
Nonetheless, consult your health care provider to know if this system is appropriate for you or not.
Noticeably, this CGM system is capable of monitoring glucose and adjusting the delivery of basal or long-acting insulin automatically on the basis of glucose reading of the user.
Besides, it comprises a continuous glucose monitor (CGM) for measurement of the glucose levels of the user for more than 7 days. Additionally, an insulin pump is also there delivering insulin to the user as well as a glucose meter for the calibration of the CGM.
More interestingly, this CGM system is capable of decreasing or stopping the delivery of insulin after detecting a fall in glucose levels of the user. Or rise in the glucose levels without his/her input.
5. Freestyle Libre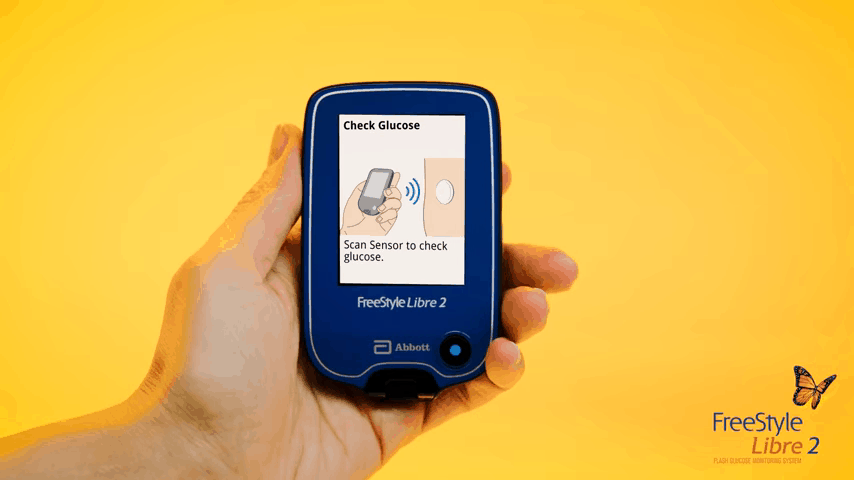 The system which was developed by Abbott has two parts – an electronic controller (the "reader") and a one-time sensor suitable for 14 days of use. The sensor is small and circular in size of a coin, pinned to the back of the arm and measures the sugar level in the intercellular fluid using a tiny 5 mm long fiber.
The system is based on FLASH – Flash Glucose Monitoring technology, with a sensor located on the arm allowing scanning with an e-reader, showing the current sugar level, plus a trend arrow (detecting expected or decreasing sugar levels) and information on sugar levels in the past 8 hours.
The system is suitable for all diabetics and represents a real revolution in their quality of life, and in dealing with the management and balance of the disease.
To see the sugar level, the patient has to perform a "scan" operation – moving the controller over the sensor in less than a second, then the latest sugar level will appear on the controller monitor.
This process can be performed even when the sensor is under the clothing and up to 4 cm from the sensor. Sensor-to-reader communication is carried out using a standard wireless protocol, similar to what exists today on smartphones.